US Ambassador to Japan and his family, some of his staff have visited Magome post town and walked to Tsumago.
Our representative and guide, Ukky supported his official visit with the local government including our mayer and securities.
From City of Nakatsugawa, our Mayer were present and showed the "OMOTENASHI"(Welcome)  to the family, along with the representative of the Magome Toursit Association.
We are very proud that the family really love this area.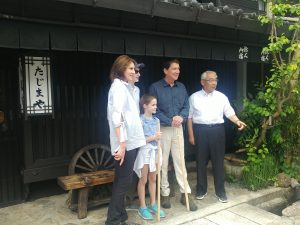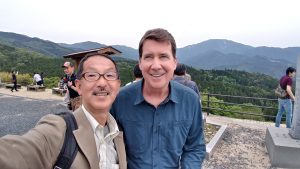 You can check this on his twitter.
https://twitter.com/USAmbJapan/status/1000586601582379008
Thank you for visiting us.